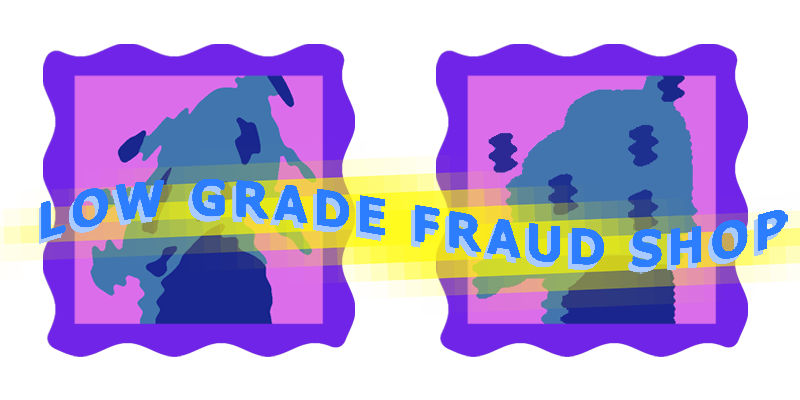 Low Grade Fraud Shop
A downloadable game for Windows and macOS
You have just four minutes to replicate five paintings. Hurry!!!

Working as a painting forger, you must do your best to make identical copies of paintings. But your boss, Mr Mejiao, is quite a cheapskate. Instead of brushes, you must work with bulky shapes. And you only get seconds to complete each painting!
What's the best grade you can get?

CONTROLS:
Mouse: paint, click, etc.
Space: continue dialogue, pause while painting, continue after grading, confirm purchase
Esc: exit game while on main menu

Tip -- Although it's not mentioned in game, clicking on a painting of yours while on the grading screen saves a copy of it to your desktop!
MUSIC by Razerek
CHARACTER DESIGN AND CHARACTER ART by Phenack
TITLE SCREEN ART by Mo Kadenacy
CREATED AND DEVELOPED by Sheepdog (that's me) over the course of 7 months

Check out my twitter?
YES: https://twitter.com/notsheepdog
NO: Ok, I respect that.
If you run into any trouble or find any bugs, let me know and I'll do my best to solve the issue!
Thanks for the support :)

Download
Click download now to get access to the following files: